Wall Street Journal Columnist Jason Riley on the 2020 Election, School Choice, & Race in America — The Learning Curve
This podcast was originally published on the The Learning Curve.
This week on "The Learning Curve," Cara and Gerard are joined by Jason Riley, a senior fellow at the Manhattan Institute and columnist for The Wall Street Journal. Jason shares insights on the 2020 election, its implications for the next two years, and assuming Vice President Biden becomes president, how he may govern on K-12 education. They discuss the likely direction of policymaking with regard to charter public schools and school choice, and the influence of the teachers' unions. Jason offers thoughts about the George Floyd tragedy and protests, the state of race relations across America, and how political, media, civic, and religious leaders could address the country's deep divisions. Lastly, Jason shares lessons on race, economics, and education from Dr. Thomas Sowell, the subject of his forthcoming biography.
Story of the Week: Dr. Thomas Sowell, Hoover Institution Senior Fellow, describes the legal and regulatory barriers, promoted by the powerful and self-interested teachers' unions, that prevent more students from attending the charter public schools that are successfully educating low-income minority children across America.
Guest: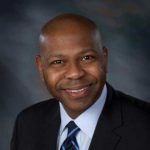 Jason Riley is a senior fellow at the Manhattan Institute, a columnist for The Wall Street Journal, and a commentator for Fox News. He is a recipient of the 2018 Bradley Prize. After joining the Journal in 1994, he was named a senior editorial writer in 2000 and a member of the editorial board in 2005. Riley writes opinion pieces on politics, economics, education, immigration, and race. He also speaks frequently on ABC, NBC, CNN, PBS, and NPR. Riley is the author of Let Them In: The Case for Open Borders (2008), which argues for a more free-market-oriented U.S. immigration policy; and Please Stop Helping Us: How Liberals Make It Harder for Blacks to Succeed (2014), which discusses the track record of government efforts to help the black underclass. His most recent book, False Black Power? (2017), is an assessment of why black political success has not translated into more economic success. He has also worked for USA Today and the Buffalo News. Riley holds a B.A. in English from SUNY-Buffalo.​
Tweet of the Week:
Protecting learning pods – A guide from @JM_Butcher via @StatePolicy on the state regulations threatening this parent-driven solution. @Heritage @edchoice https://t.co/0E8I5j1sCe

— Lindsey Burke (@lindseymburke) November 2, 2020
News Link:
RealClearPolitics: "Black Education Matters," by Thomas Sowell
https://www.realclearpolitics.com/articles/2020/10/30/black_education_matters_144570.html
Join the conversation and comment on this podcast episode: https://ricochet.com/podcast/the-learning-curve/wall-street-journal-columnist-jason-riley-on-the-2020-election-school-choice-race-in-america/.
Now become a Ricochet member for only $5.00 a month! Join and see what you've been missing: https://ricochet.com/membership/.
Subscribe to The Learning Curve in Apple Podcasts (and leave a 5-star review, please!), or by RSS feed. For all our podcasts in one place, subscribe to the Ricochet Audio Network Superfeed in Apple Podcasts or by RSS feed.
For more information, see the original article.