Dick Komer on Espinoza v. Montana and the Bigoted Legacy of Blaine Amendments — The Learning Curve
This podcast was originally published on the The Learning Curve.
On this episode of "The Learning Curve," Bob and Cara are joined by Dick Komer, Senior Attorney with the Institute for Justice. Komer led the oral argument this week before the U.S. Supreme Court on behalf of the plaintiffs in the high-profile school choice case, Espinoza v. Montana Department of Revenue. They review the details of the Montana case, the nativist history and politics of the Blaine amendments that remain in nearly 40 states, and the truth about religious instruction in public schools. Komer also compares Espinoza with the recent Trinity Lutheran case, shares his take on the justices' thinking and the outlook for success, and the political challenges that persist even if the plaintiffs prevail.
Stories of the Week: In Tennessee, a contentious new education savings account program for students from low-performing districts is attracting nearly 60 participating private schools. Alaska is considering consolidating 54 school districts into 18 – will this erode communities, or bring about long-overdue cost savings? West Chester, Pennsylvania is using a new online learning program to win back students who left the district for charter-run cyber schools.
Newsmaker Interview: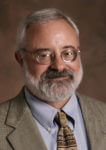 Richard "Dick" Komer serves as a senior attorney at the Institute for Justice. He litigates school choice cases in both federal and state courts. He is IJ's resident expert on state Blaine Amendments. Prior to his work at the Institute, Dick worked as a career civil rights lawyer for the federal government, working at the Departments of Education and Justice, as well as at the Equal Employment Opportunity Commission. He ended his government employment as Deputy Assistant Secretary for Civil Rights at the Department of Education. He received his law degree from the University of Virginia in 1978 and his B.A. from Harvard College in 1974.
News Links:
Commentary of the Week:
Tweet of the Week:
Next Episode:
The next episode will air on January 31st, with guest, Susan Wise Bauer. Susan Wise Bauer is a homeschooler, English instructor of writing and American literature at The College of William and Mary, and author of the best-selling book, The Well-Trained Mind: A Guide to Classical Education at Home.
Join the conversation and comment on this podcast episode: https://ricochet.com/podcast/the-learning-curve/dick-komer-on-espinoza-v-montana-the-bigoted-legacy-of-blaine-amendments/.
Subscribe to The Learning Curve in Apple Podcasts (and leave a 5-star review, please!), or by RSS feed. For all our podcasts in one place, subscribe to the Ricochet Audio Network Superfeed in Apple Podcasts or by RSS feed.
For more information, see the original article.