Lance Izumi on How Charters Are Meeting Diverse Learning Needs — The Learning Curve
This podcast was originally published on the The Learning Curve.
Co-hosts Cara and Bob talk with Lance Izumi, Senior Director of the Center for Education at the Pacific Research Institute. He discusses his new book, Choosing Diversity, and the wide range of both the student populations served, and the variety of learning models offered, by the charter schools that he visited. Some schools were geared toward students suffering from autism, or homelessness; others focused on technology and using online platforms, foreign language immersion, and classical learning. They also discussed some of the challenges facing charters across the nation, including accountability, parental engagement, California politics and the fallout from the Los Angeles teacher union strike.
Stories of the Week: A New York Times feature presents what students themselves think about how to improve education – with some surprising insights. In Kentucky, a local school board rejected the state's first charter school application. Is this approval model a conflict of interest, and a bad sign for charter expansion? An upcoming Los Angeles school board election with four open seats raises important questions about the politicization of education.
Commentary of the Week:
Kate Hardiman in The Washington Examiner: We should teach kids civics, not let them cut class to go protest
Tweet of the Week – kids should know more about U.S. Civil Rights history:
Lance Izumi Bio: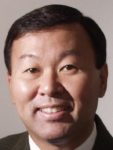 Lance Izumi is Senior Director of the Center for Education at the Pacific Research Institute. He has written and produced books, studies, and films on a wide variety of education topics. Most recently, he is the author of the 2017 book The Corrupt Classroom and the 2019 book Choosing Diversity: How Charter Schools Promote Diverse Learning Models and Meet the Diverse Needs of Parents and Children. Lance received his juris doctorate from the University of Southern California School of Law, his master of art in political science from the University of California at Davis, and his bachelor of arts in economics and history from the University of California at Los Angeles. https://www.pacificresearch.org/team/lance-t-izumi-j-d/
Next episode's guest (January 10th 2020):
Montse Alvarado, Vice President & Executive Director, Becket Fund for Religious Liberty
News Links:
1.) https://www.nytimes.com/2019/12/19/learning/what-students-are-saying-about-how-to-improve-american-education.html
2.) https://www.courier-journal.com/story/news/2019/12/26/river-cities-academy-charter-school-application-rejected-board/2751936001/
3.) https://www.latimes.com/california/story/2019-12-26/high-stakes-lausd-elections-for-charters-unions
Commentary:
https://www.washingtonexaminer.com/opinion/we-should-teach-kids-civics-not-let-them-cut-class-to-go-protest
Join the conversation and comment on this podcast episode: https://ricochet.com/podcast/the-learning-curve/lance-izumi-on-how-charters-are-meeting-diverse-learning-needs/.
Now become a Ricochet member for only $5.00 a month! Join and see what you've been missing: https://ricochet.com/membership/.
Subscribe to The Learning Curve in Apple Podcasts (and leave a 5-star review, please!), or by RSS feed. For all our podcasts in one place, subscribe to the Ricochet Audio Network Superfeed in Apple Podcasts or by RSS feed.
For more information, see the original article.